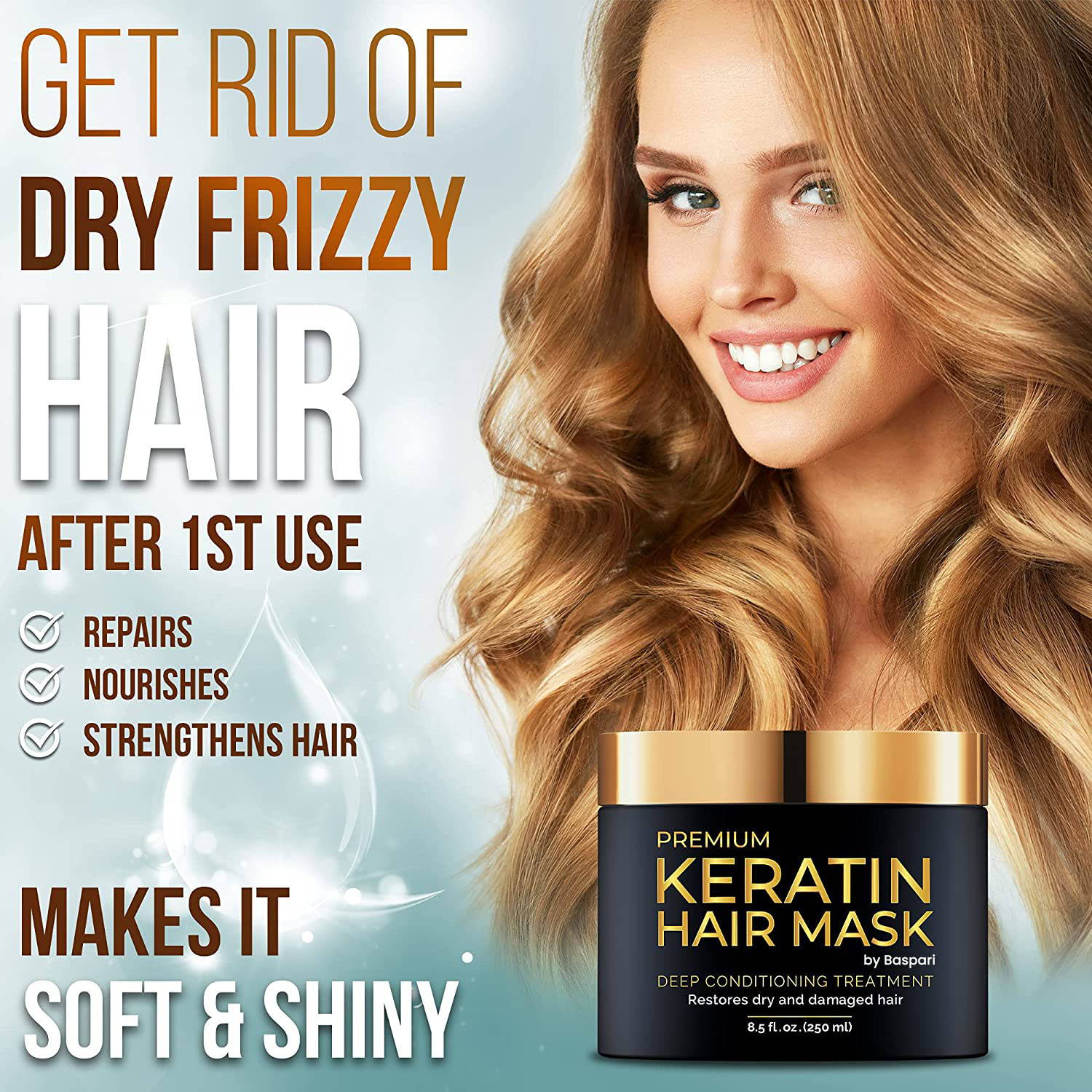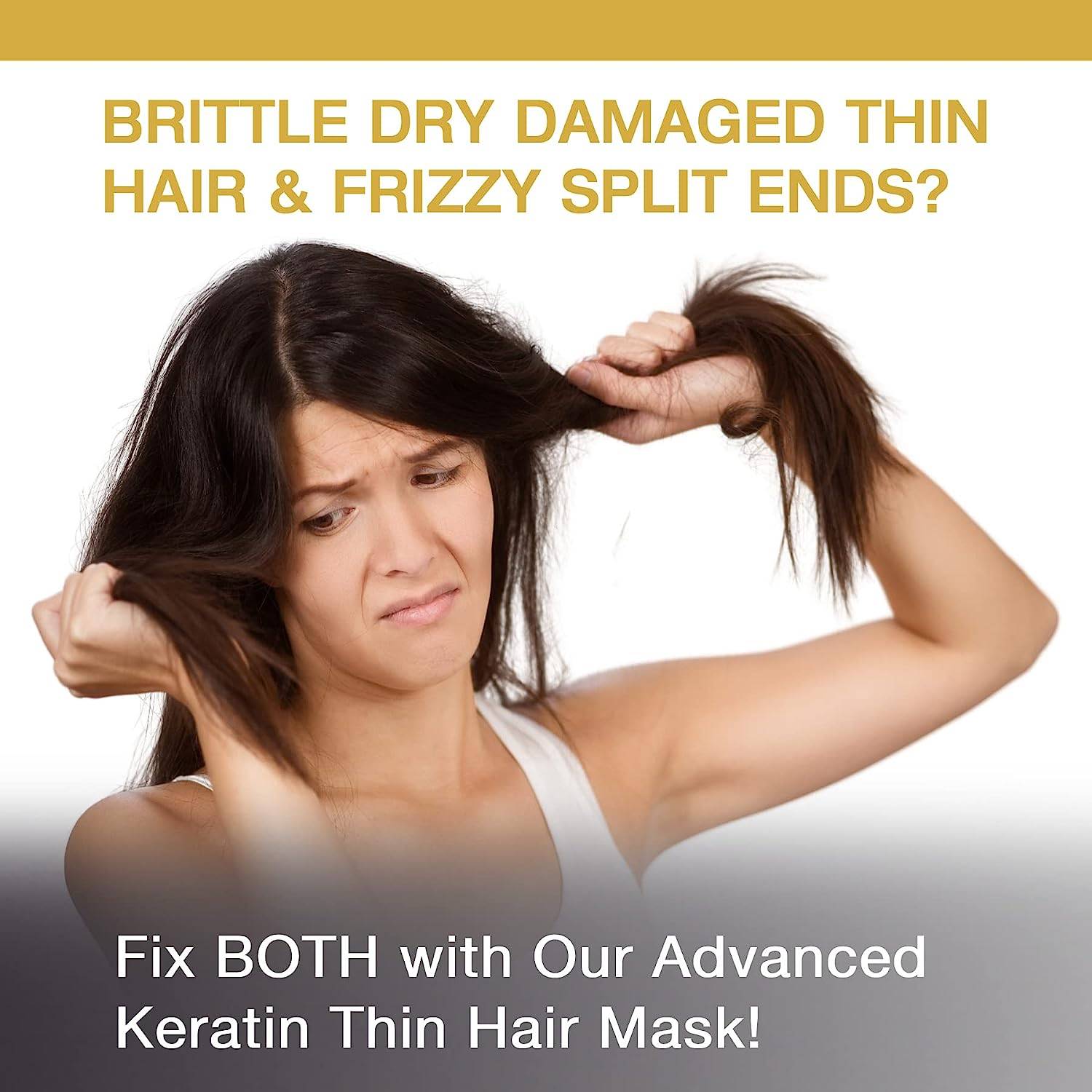 Why Baspari Keratin Mask
Is Different?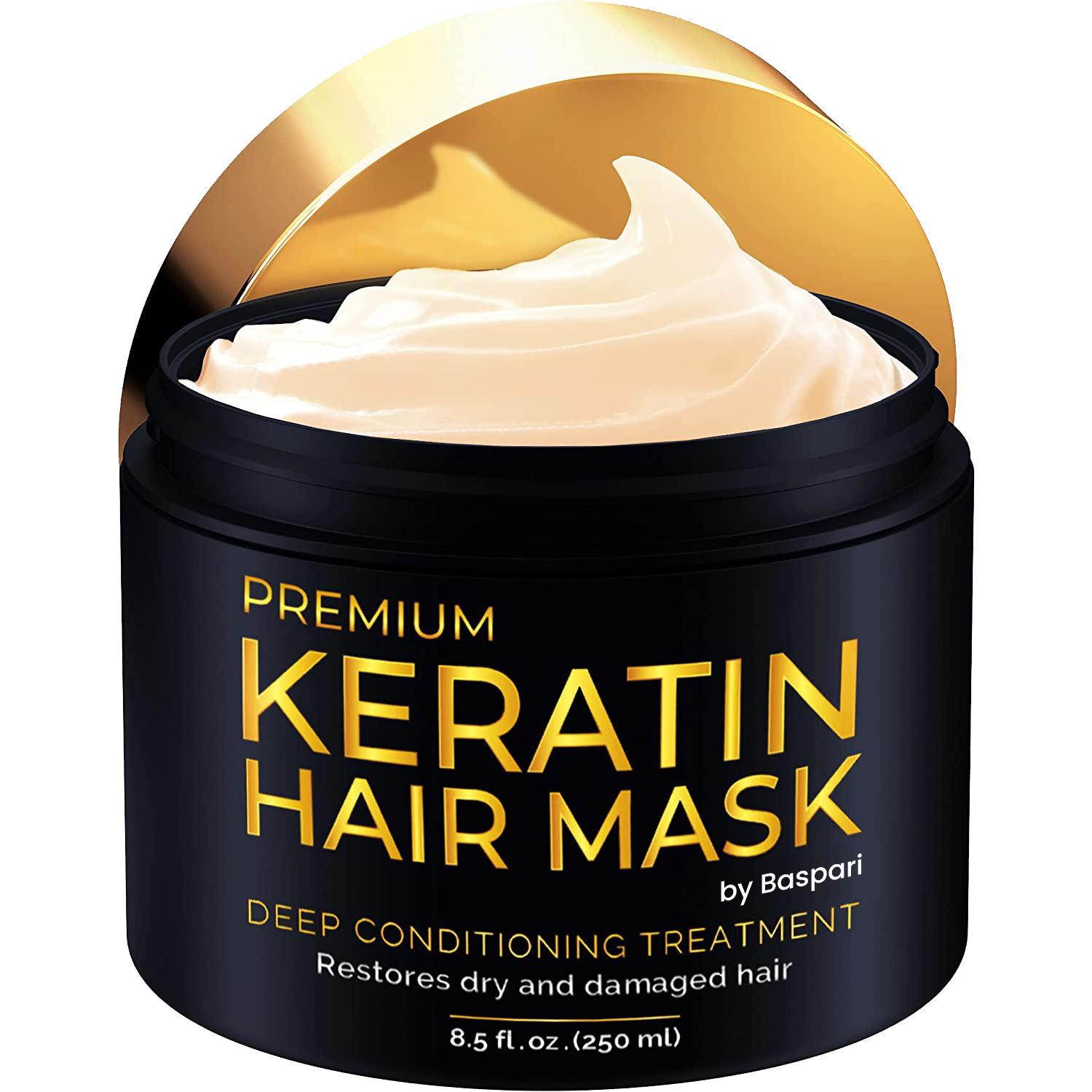 Professional Keratin Mask
Professional Salon Treatment - Hydrolyzed Keratin and Silk Protein, Coconut Oil and Pro-Vitamin B-5 All In One Repairing Hair Mask instantly transforms the texture of your hair, making it smoother, thicker, healthier-looking with higher volume and bounce
Extra Hydration and Repairing
Keratin Hair Mask gives damaged and dry hair a renewed look and feel of silky perfection and radiant shine
Deeply Conditioning to Heal
Infused with Hydrolyzed Keratin, Silk Protein, Biotin, Collagen, this extra-hydrating deep repair hair mask helps soften the hair by penetrating strands from the inside out. Hair masque helps improve strength and elasticity of tresses
Free from parabens and sulfate hair treatment is gentle enough for daily use, even for people with dry, damaged, or color-treated hair
Say Good Bye to Dull Frizzy Hair
Say goodbye to Frizzy Dull hairs

Makes Soft,Shine Healthy Hairs

All natural (no side effects)

No More Expensive Saloons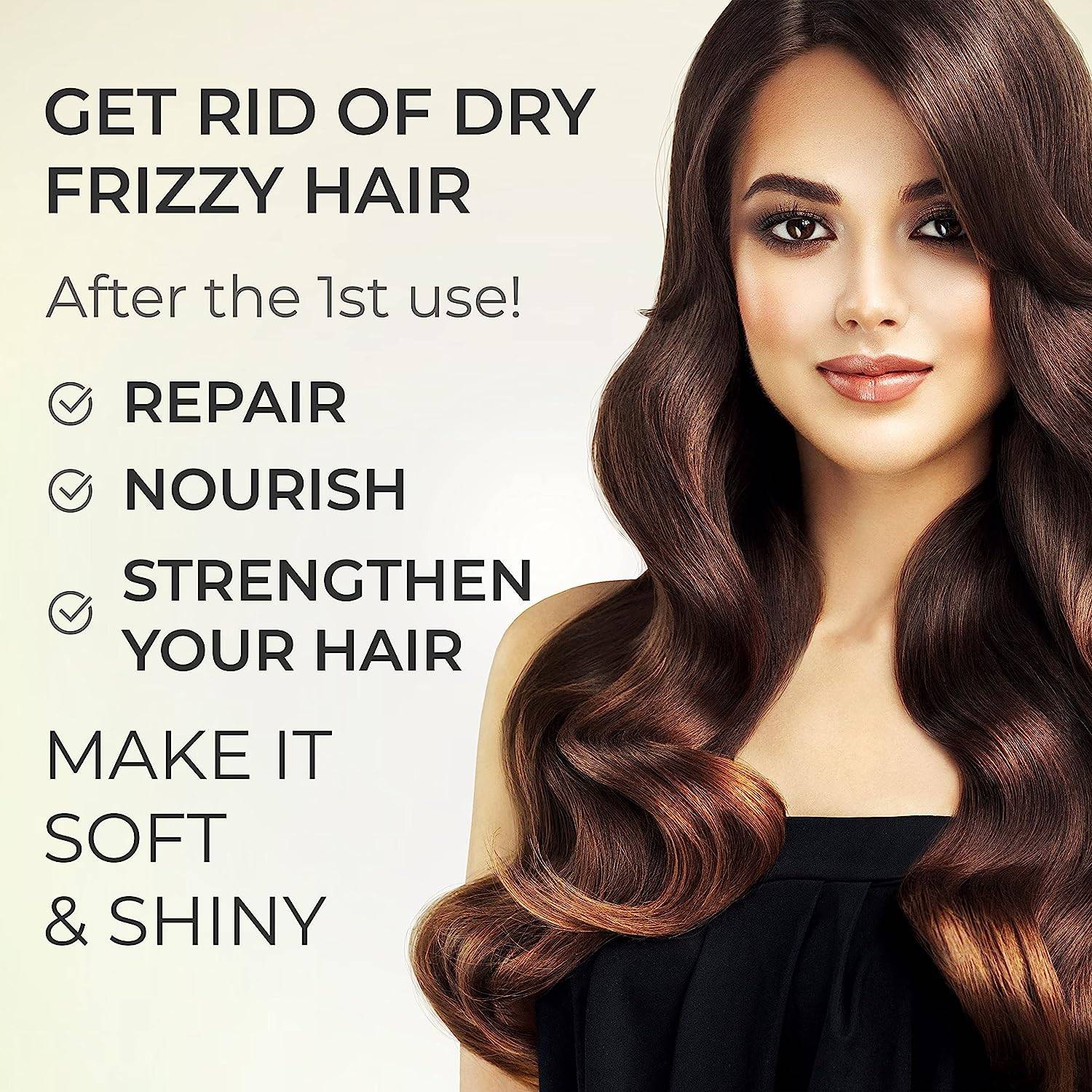 Unique keratin formula – Smooth Forces Hair Mask Contains Vitamin E to help replenish the shine that the hair loses when exposed to harsh chemicals, heat and styling products. Omega 3 and Omega 9 increase moisture and hair elasticity.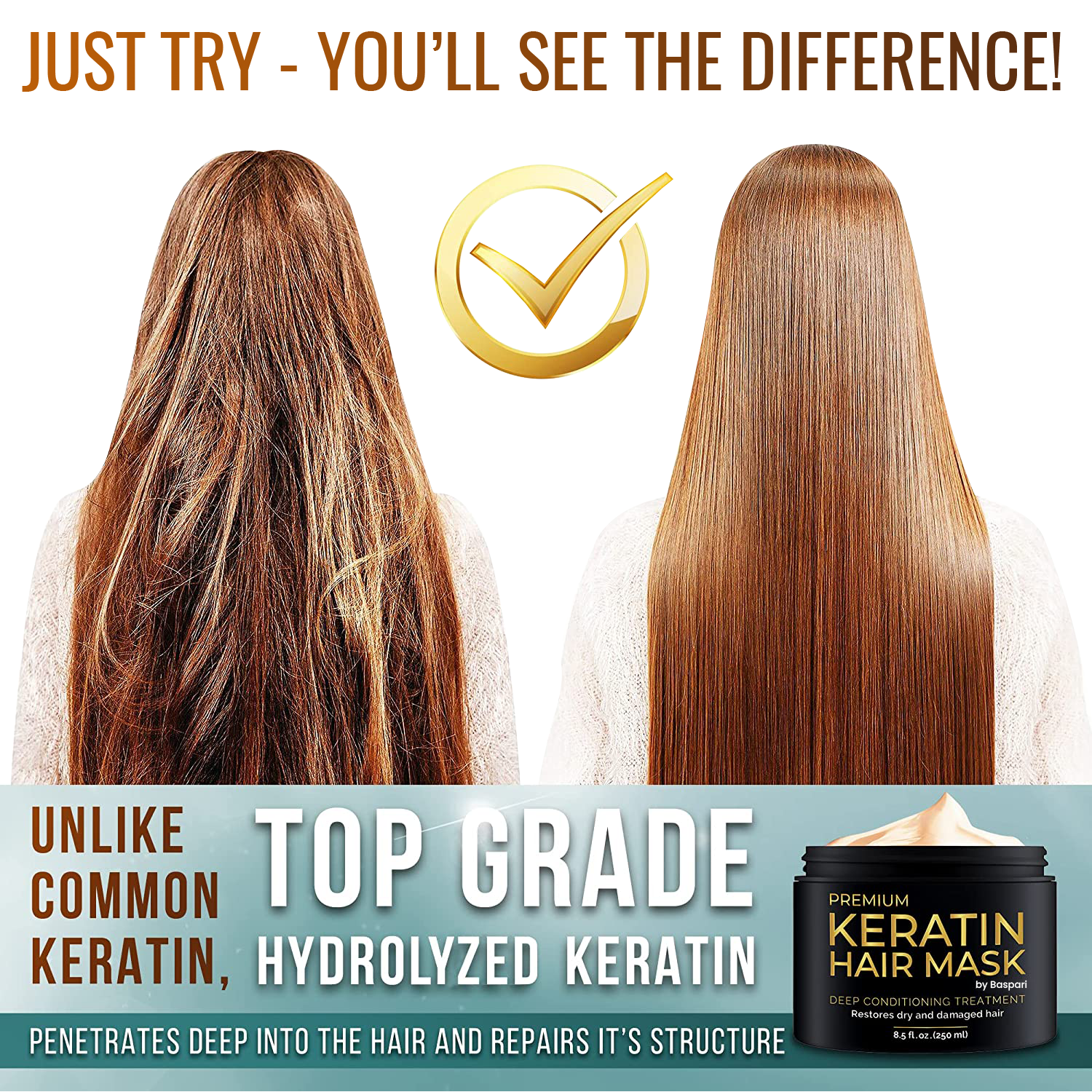 Benefit of Using Keratin Mask
Premium Keratin Hair Mask – Professional Treatment For Hair Repair, Nourishment & Beauty – Hair Mask – Vitamin Complex For All Hair Types – With Omega 3, 9, Vitamin E
Restorative hair mask -Deeply repairs and conditions hair to restore softness, shine, and bounce. Damaged hair treatment repairing provides lasting protection from drying out, leaving hair fabulously healthy and easy to manage.
Highest possible quality – Our damaged hair treatment repairing was exclusively designed for companies in the United Kingdom using the best available ingredients.
Perfect for dry, damaged, and color-treated hair of any texture. Our keratin hair treatment mask will help treat your split-ends from straightening damage from years of color treatments.
Sodium, Sulfate and Paraben Free – Quality d to Ensure Purity, 100% TOP Grade Hydrolyzed Keratin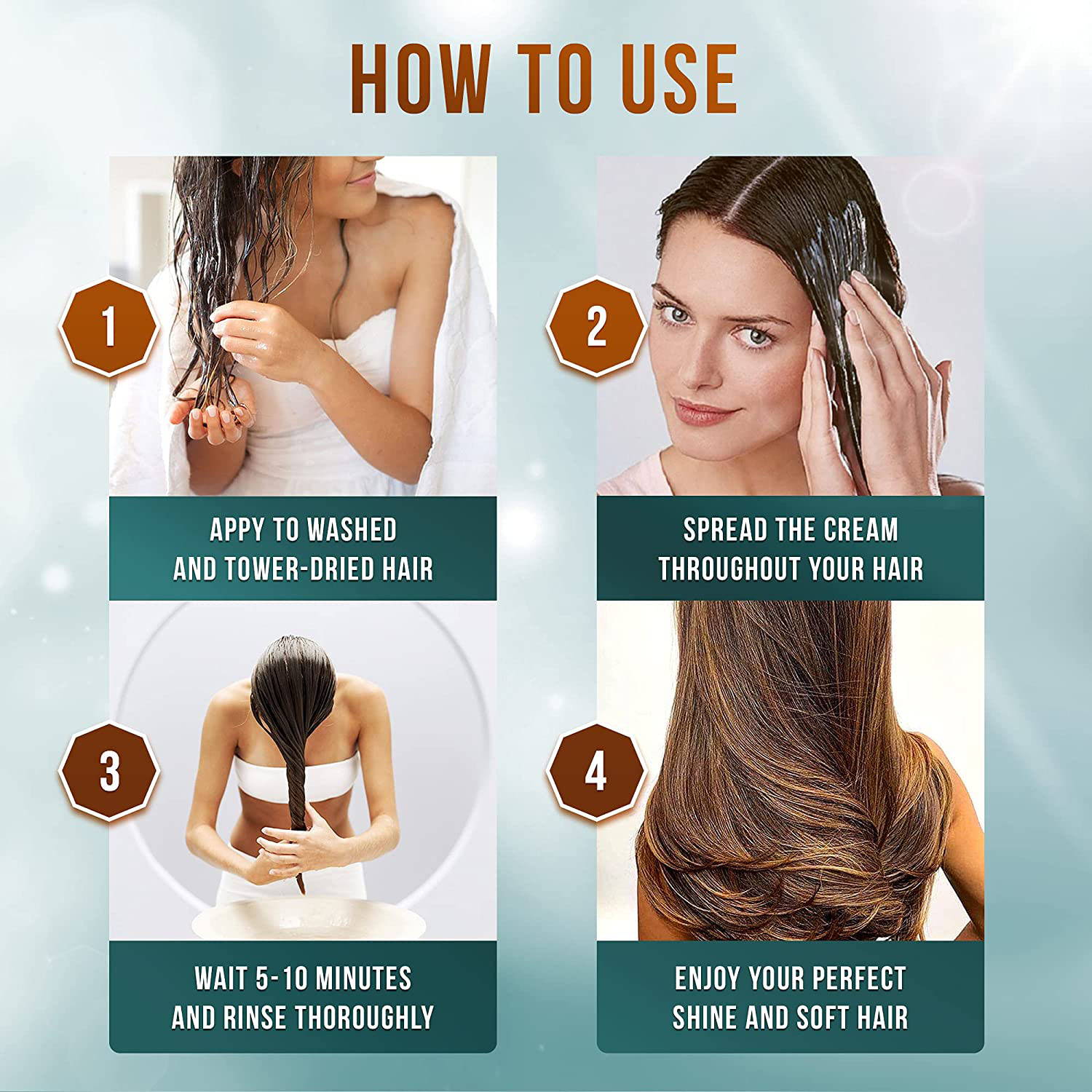 How its Works & How to Use ?
Control frizz for up to 48 hours and get long lasting salon smooth hair. This treatment mask seals strands to fight humidity and frizz, leaving locks gorgeously smooth.Best used at least once to twice week for that intense treatment of the hair. Also, suitable for salon treated hair.
How it works
The Formulation:
This intensive mask, infused with keratin, rescues frizz-prone hair.
The Effect:
Helps protect hair from frizz and humidity, leaving hair smooth and shiny.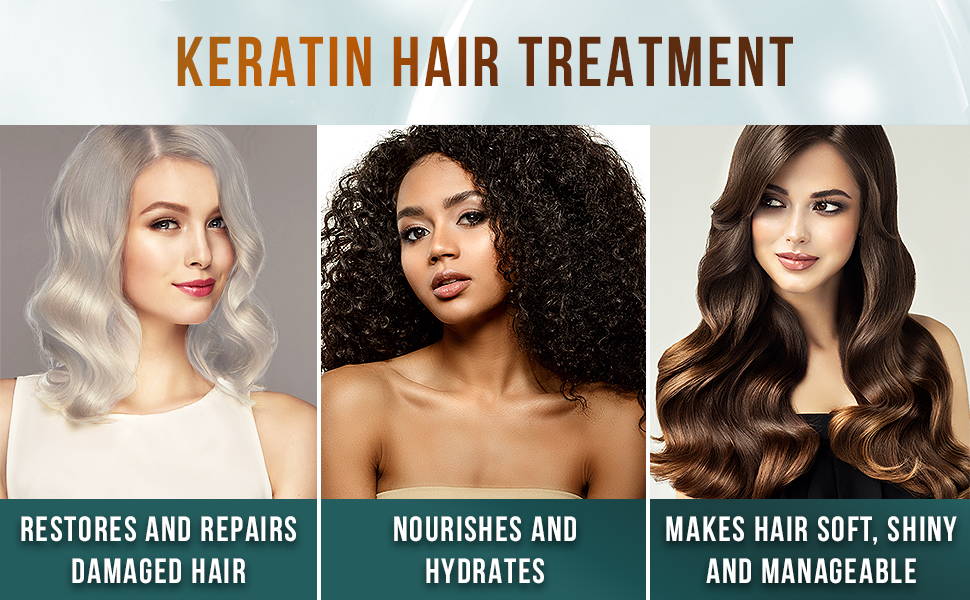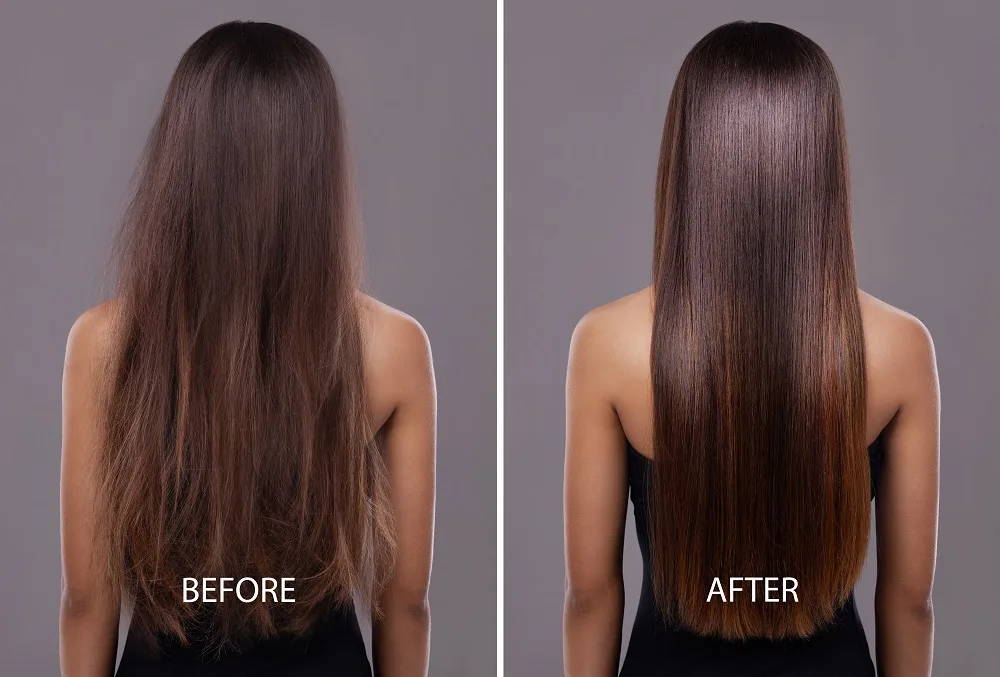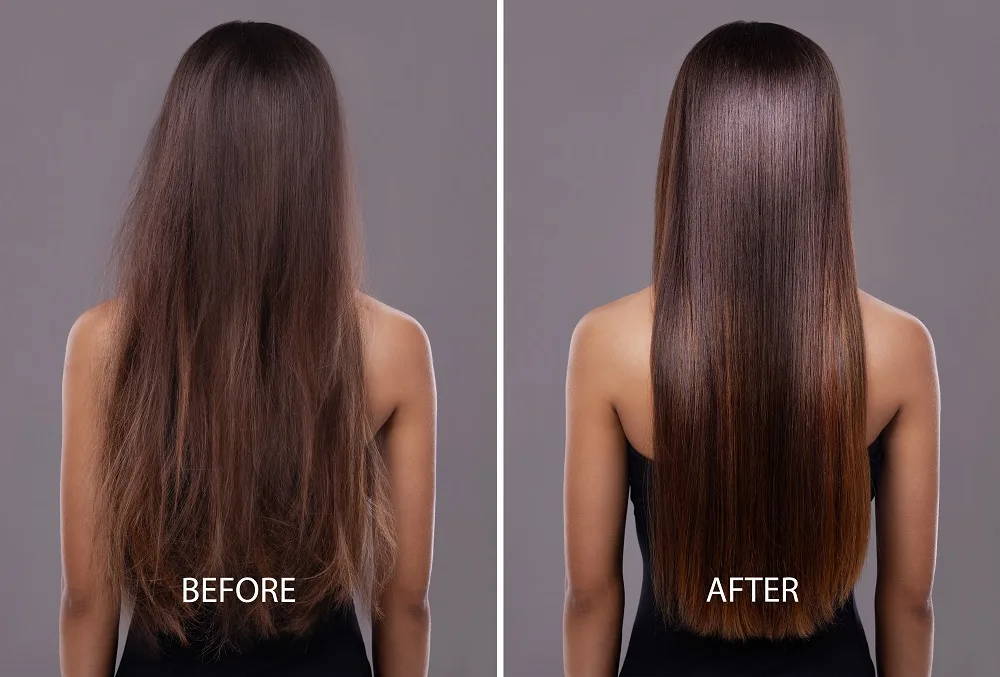 What Our Customers Are Saying
Great product, helped provide moisture and shine to my curly hair
Used this on my wash day (once a week) after washing in place of conditioner. Gave my curls added moisture and shine, keep my wash and go looking sleek with less frizz as the week went on and improved the health of my hair. Great product, highly recommend. For reference I have medium porosity, 3c/4a coily hair.

Wonderful hair mask that has changed my hair game!
I've had the hair mask for over a year now and I can truly say it has made a difference. So much so, that I've begun getting compliments from people after I'd use it. It smooths hair and adds volume - giving that salon look with little effort! I also combine it with a bristle brush which adds to the beautiful sheen.

My hair is damaged, dry and brittle as can be, plus it's super thick, heavy and tangles appear out of nowhere, like a magician waved a magic and and poof! Impregnable gnarls everywhere 😒🤦‍♀️ I regret all the hair dye, pool water and rough towels I have used as a teen and young adult. They really have destroyed my hair, and it's all my fault.

You may know, these treatments need to be done on a schedule to maintain the benefits. Although I took great care of my hair (which had no more dye or harsh chemicals in it by that point) after the treatment, the results do fade. It's high time for me to get a fresh treatment, but they are expensive for our budget and the stylist was booked. I decided to try this instead and oh boy, I'm thrilled I did.

Wonderful Moisturizing Hair Mask
I purchased this product about a month ago and have used it 2 times a week since. I will absolutely buy again when I run out.

I have type 2B curly hair I recently added highlights to. I got a marathon treateme t at the time and when I wore off, the highlighted portions of my hair were brittle, knotty, and unmanageable. I purchased this product because it had many positive reviews though I didn't think it could help my hair type or my particular problem- and I was wrong! It has significantly improved the dryness and texture so that now it is easy to brush out- way fewer tangles. Highly recommend!

I absolutely LOVE this hair mask. It leaves my hair tangle free, very shiny and moisturized. A great find & a great buy. I highly recommend this hair mask if you have highlighted, bleached hair like mine is. I've been getting highlights for years so I'm always looking for a hair mask to put moisture back into my dry, chemically treated hair. This mask did the trick. I will continue to buy this. HIGHLY recommend.